Awards
Automotive News Best Dealerships To Work For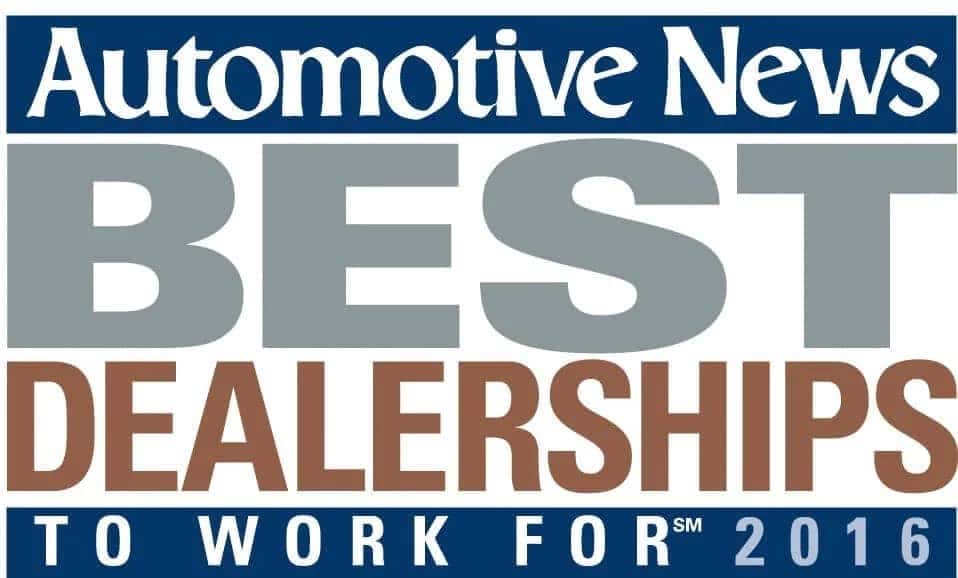 What makes a quality workplace? Which dealerships excel at treating employees well and have the top scores in workplace satisfaction?
We have identified those dealerships and the recognition begins with this list of the top 100 places to work — a summary that honors new-car dealerships in the United States that have excelled in creating a quality work environment.
— Jason Stein (source)

Presidents Award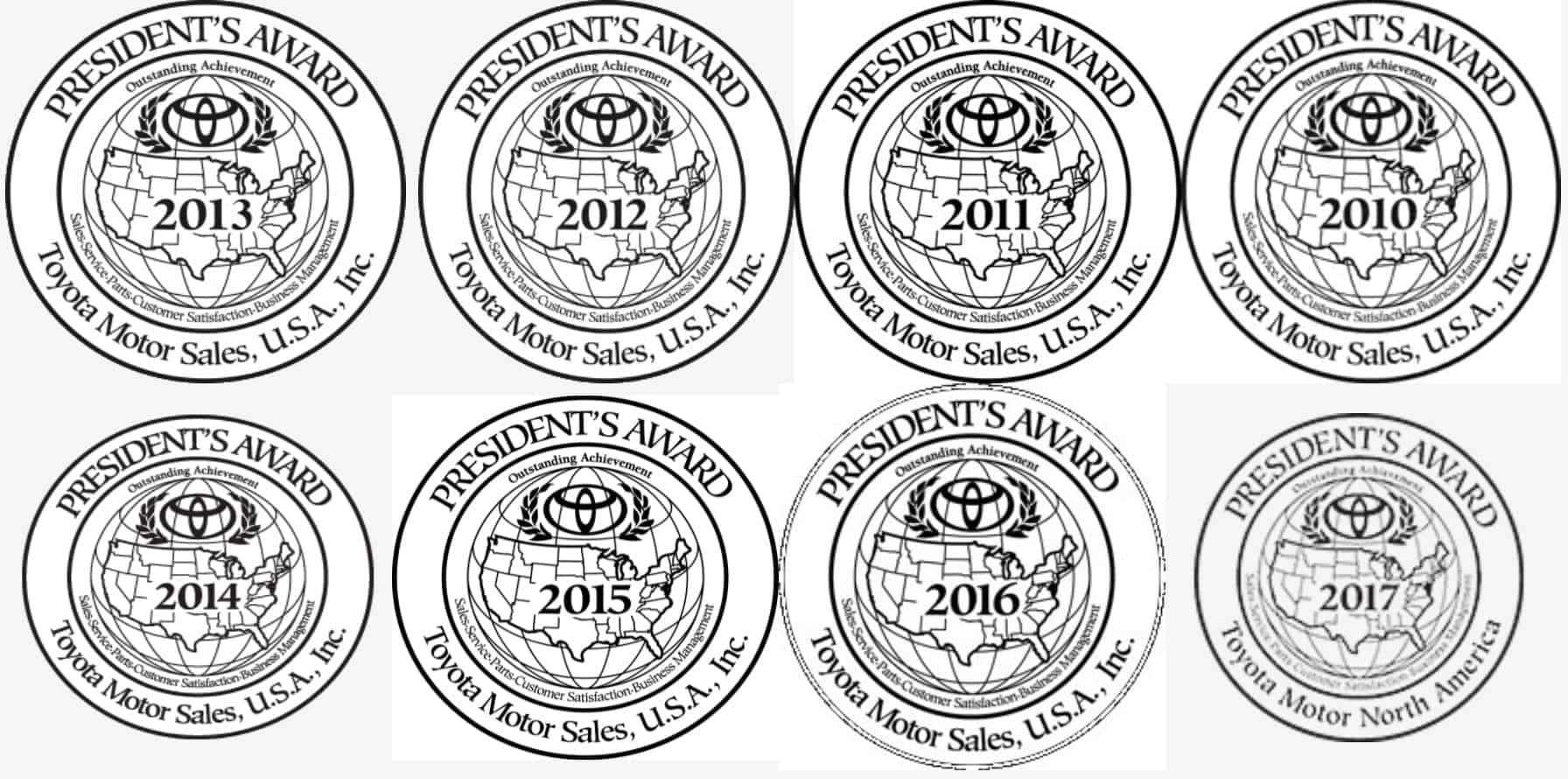 Each year, Toyota Motor Sales recognizes its stellar dealerships with the prestigious President's Award. It's a very high honor a dealership can receive from Toyota, and is only awarded to those dealerships who have demonstrated a commitment to maintaining Toyota's high standards for customer satisfaction. We are honored to say we have been awarded this in 2010, 2011, 2012, 2013, 2014, 2015, 2016 and 2017!
One of Toyota's primary goals is to emphasize the entire ownership experience. We want to help ensure that our customers are satisfied not only at the time of purchase, but as long as they own their vehicle. Offering top quality cars and trucks is, of course, the first step – but only the beginning. Toyota dealerships strive to match the quality of our products with the finest service in the industry. In order to qualify as a President's Award winner, dealerships must excel in each of a series of categories, including Customer Sales Satisfaction and Customer Service Satisfaction. Dealerships which meet the requirements in all categories receive name badge recognition at all dealer events, national recognition in an Automotive News advertisement and, of course, the beautiful President's Award Tiffany crystal trophy.
Management Excellence Award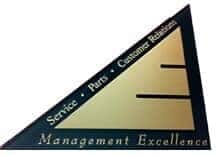 For outstanding performance and overall excellence in dealership operations
Toyota Board of Governors Award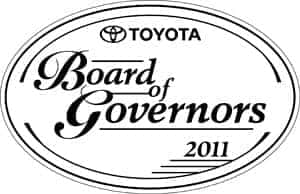 Western NY Best Places to Work
Each year Business First recognizes the best places to work in western New York based on thousands of employee surveys. For the past eight years West Herr has been the proud recipient of this award and we look forward to continue the tradition of creating an excellent work environment for all of our employees.